Published Date
August 6, 2019
Indistractable is a fool-proof guide to defending the most precious commodity you have — your time. It contains practical productivity tips, scheduling hacks, and a variety of methods for preventing distraction.
Notable Shoutouts
James Clear
#1 NYT best-selling author of Atomic Habits
"Success and happiness belong to people who can control their attention. Nir Eyal is on a mission to protect you from distraction—and his lively book is full of actionable ideas"
Mark Manson
Bestselling author of The Subtle Art of Not Giving a F*ck
"Indistractable is the most practical and realistic approach to balancing technology with well-being. A must-read for anyone with a smartphone."
Ryan Holiday
Bestselling author of The Obstacle is the Way and Ego is the Enemy
"An essential book for anyone trying to think, work, or live better."
Social Shoutouts
📖 Quotes from Indistractable
"The cure for boredom is curiosity. There is no cure for curiosity."
Nir Eyal
"We can cope with uncomfortable internal triggers by reflecting on, rather than reacting to, our discomfort. We can reimagine the task we're trying to accomplish by looking for the fun in it and focusing on it more intensely. Finally, and most important, we can change the way we see ourselves to get rid of self-limiting beliefs."
Nir Eyal
"The better we are at noticing the behavior, the better we'll be at managing it over time."
Nir Eyal
"An individual's level of self-compassion had a greater effect on whether they would develop anxiety and depression than all the usual things that tend to screw up people's lives, like traumatic life events, a family history of mental illness, low social status, or a lack of social support."
Nir Eyal
"Being indistractable means striving to do what you say you will do. Indistractable people are as honest with themselves as they are with others. If you care about your work, your family, and your physical and mental well-being, you must learn how to become indistractable."
Nir Eyal
⭐ Real Reviews on Indistractable
Amazingly practical guide to help anyone!
This was easily the best book I have read in the past year. The steps laid out to help improve relationships with family, friends and work are simple, elegant, and effective. Much care was put into explaining how our time and attention is diverted away from what we truly want, while referencing the relevant peer reviewed psychology articles supporting the proposed conclusions. Debunking common myths, helping me understand how to take accountability for excuses I didn't even realize I was previously making. I recommend this book for any parent, manger, child or person who finds themselves distracted. In essence, I think everyone could benefit from this book. The real question is, do you actually apply the advice or just listen to it?
Good but preachy at times
Generally good advice for personal focus. It takes a pretty narrow view on how to achieve the focus though. Parenting section was off-putting for so many reasons.
🎥 Videos on Indistractable
INDISTRACTABLE by Nir Eyal | Core Message
Productivity Game
4 Indispensable Steps to Become 'Indistractible'
Tom Ferry
How to be indistractible | Nir Eyal | Unstoppable #106
Kerwin Rae
James Clear
Author
---
Mark Manson
Author
---
Ryan Holiday
Author & Marketer
---
Alexis Ohanian
American Internet Entrepreneur
---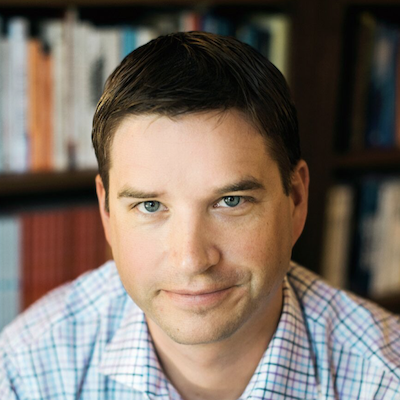 Cal Newport
Author & Educator
---
Adam Grant
Author & Educator
---
Greg McKeown
Author
---
Kintan Brahmbhatt
Head of Product of Amazon Music
---
Charlotte Blank
Chief Behavioral Officer
---
Chris Bailey
Author
📰 Articles on Indistractable